MSC is growing and continues to improve with each MSC cruise ship by blending classic elegance and cutting-edge innovation, that offer the utmost in comfort, dining, innovation, entertainment, and onboard experience. The newest, cruise ships are pushing the boundaries of sustainable tourism, with special technologies that focus on the welfare of the environment and protecting the sea.
MSC Euribia - Named after the ancient goddess Eurybia who harnessed the winds, weather and constellations to master the seas. The MSC Euribia's will not only stand out with her hull painted as a promise to #SaveTheSea but also provide state of the art sustainable methods to preserve the marine ecosystem.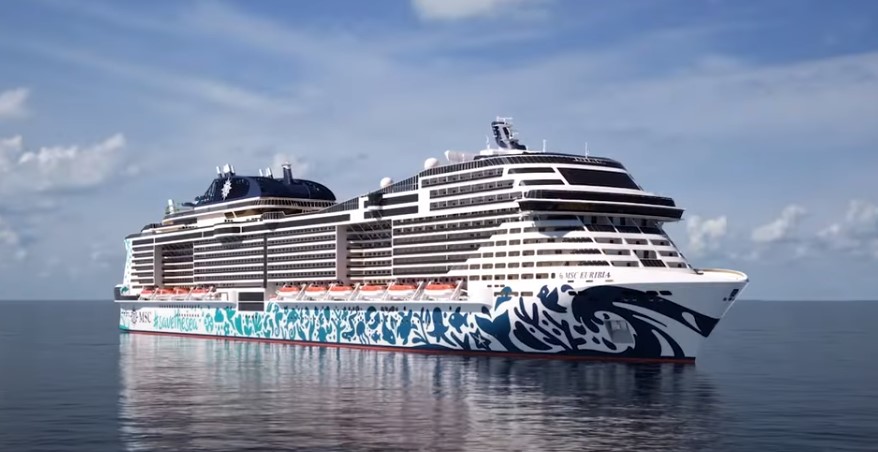 MSC Seascape & MSC Seashore pays tribute to New York City, with public areas and venue names inspired by the metropolitan U.S. city. These include a three-meter-high replica of the Statue of Liberty at the heart of the casino and an expansive retail and entertainment area aptly named Times Square. Enjoy the 27.5ft LED wall that spans 4 decks that projects the Manhattan skyline throughout the day and night.
MSC Meraviglia has extraordinary features for the perfect experience at sea with new panoramic areas, an innovative ocean-view lounge, a two-deck "inside promenade" with an LED dome and a spectacular amusement area connected to an outdoor water park.
MSC Divina brings you back to the elegance and glamour of the golden age of cruise lines, enhanced with modern, eco-friendly technology. On board you'll find every modern comfort, along with a variety of sports and leisure facilities as well as world-class entertainment, including kids' and teens' clubs to ensure everyone's happy.
MSC Ships Sailing from U.S.
MSC Seascape
MSC Meraviglia
MSC Divina
MSC Seashore
MSC Magnifica -
MSC Seaside
MSC Ships
MSC Armonia
MSC Bellissima
MSC Euribia - New in 2023
MSC Fantasia
MSC Grandiosa
MSC Lirica
MSC Musica
MSC Opera
MSC Orchestra
MSC Poesia
MSC Preziosa
MSC Seaview
MSC Sinfonia
MSC Splendida
MSC Virtuosa
MSC World America - New Spring 2025
MSC World Europa made her maiden voyage in December 2022
********************
Are you ready to book your next vacation? Book with Vacation Outlet for great fares and valuable benefits! You get more when you book with us instead of booking directly with the cruise line. We give you our exclusive bonus offers, plus all qualifying cruise line offers, plus all of the cruise line loyalty program benefits.
Call 1-800-TAKE-Off | 1-800-825-3633 or book online at Vacation Outlet today.