Virgin Voyages set sail on their first maiden voyage in 2021, their second in 2022, and there are two more to come in 2023!
Virgin Voyages is a relatively new cruise line that promises to offer a unique and luxurious experience to its guests. With its first ship, the Scarlet Lady, setting sail in 2021, Virgin Voyages revolutionized the cruise industry.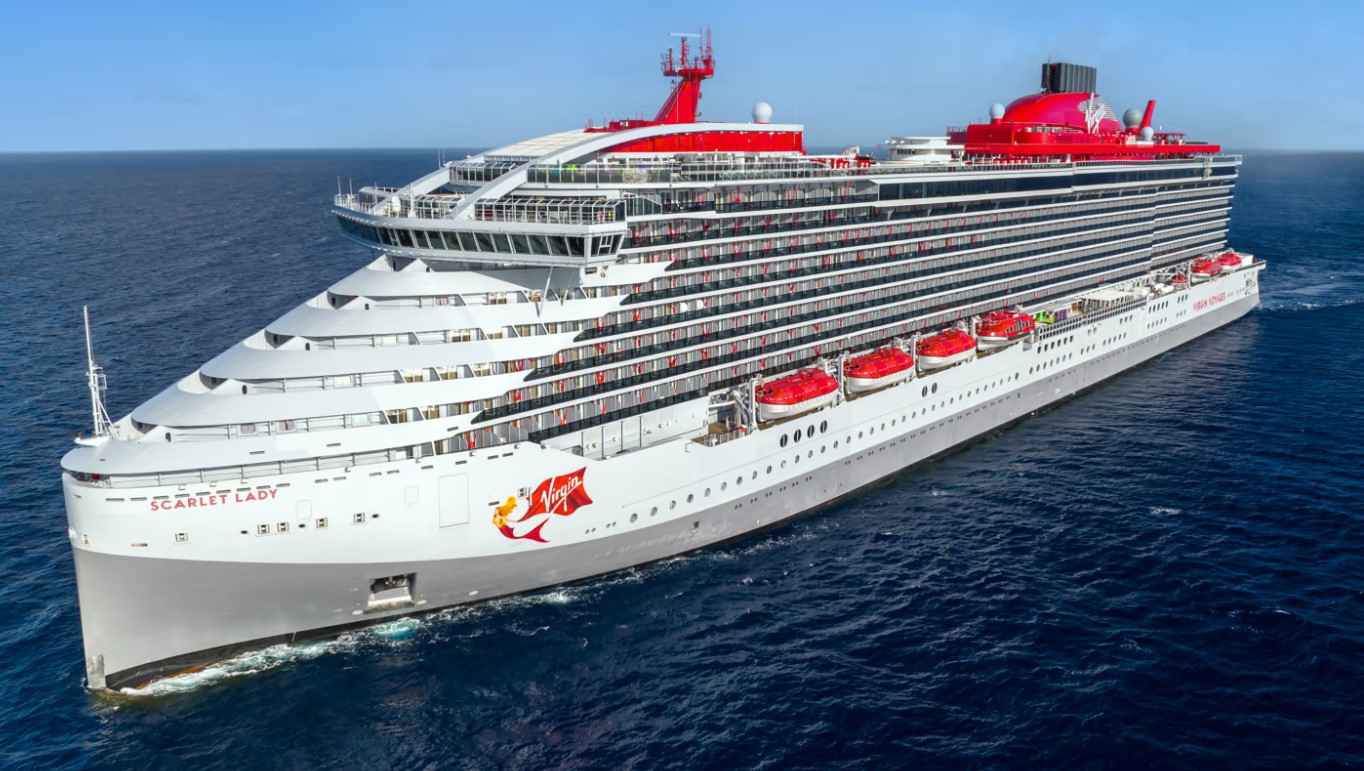 Design and Amenities
Virgin Voyages ships are designed to provide an upscale and modern experience to guests. The ships features a sleek, all-black exterior and a futuristic interior that includes bold patterns, bright colors, and custom lighting.
One of the unique features of Virgin Voyages ships is their focus on wellness. The Scarlet Lady features a state-of-the-art spa and fitness center, as well as several other wellness-related amenities, including yoga classes, a running track, and a healthy food restaurant. The ship also has a focus on sustainability, with a variety of eco-friendly features, such as an onboard recycling program and the use of sustainable materials in its design.
Entertainment and Activities
In addition to its wellness amenities, Virgin Voyages ships also offer a range of entertainment and activities to guests. The Scarlet Lady features a large outdoor pool area, a casino, a theater, and a variety of bars and restaurants. One of the unique aspects of Virgin Voyages' entertainment offerings is the focus on live music. The Scarlet Lady features several live music venues, including a vinyl record store and a DJ booth.
Another unique feature of Virgin Voyages' entertainment offerings is the "secret spots" located throughout the ship. These hidden areas are meant to be discovered by guests and offer a more intimate and secluded experience.
Virgin Voyages also have some exclusive-to-them special places to explore with the only vinyl records store and the only tattoo parlors you can find at sea.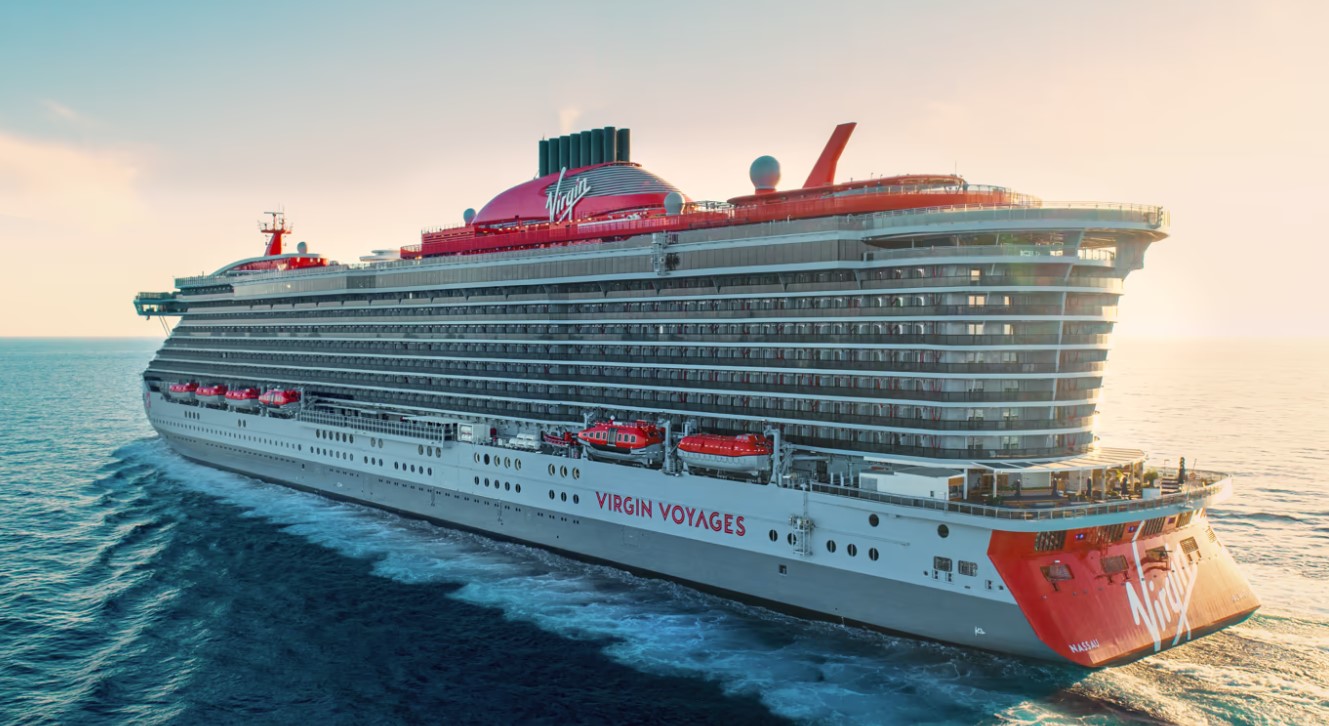 Dining Options
Virgin Voyages ships offer a range of dining options, from casual to upscale. They feature over 20 dining options, including a high-end steakhouse, a Mexican restaurant, a seafood restaurant, and a vegan restaurant. One of the unique aspects of Virgin Voyages' dining offerings is the focus on experiential dining. The ship features several restaurants that offer interactive and immersive dining experiences, such as a Korean BBQ restaurant where guests cook their own food at the table.
Virgin Cruise Ships & Fleet
Scarlet Lady
Valiant Lady
Resilient Lady - took her maiden voyage May 2023!
Brilliant Lady - taking her maiden voyage December 2023!
********************
Are you ready to book your next vacation? Book with Vacation Outlet for great fares and valuable benefits! You get more when you book with us instead of booking directly with the cruise line. We give you our exclusive bonus offers, plus all qualifying cruise line offers, plus all of the cruise line loyalty program benefits.
Call 1-800-TAKE-Off | 1-800-825-3633 or book online at Vacation Outlet today.