Seabourn Cruise Line is a luxury cruise line that has been offering exceptional travel experiences to its guests since 1987. The company's fleet consists of five ships, each with its own unique features and amenities that cater to discerning travelers who value exceptional service and luxury.
One of the standout ships in the Seabourn fleet is the Seabourn Encore. This ship offers a range of amenities and activities for guests of all ages, including multiple pools, a fitness center, a spa, and a range of dining options, from casual cafes to upscale restaurants. The Seabourn Encore also has a variety of entertainment options, including live performances and music shows, as well as a casino and a nightclub.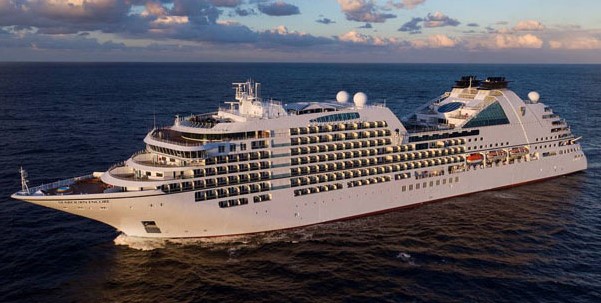 The Seabourn Odyssey is another popular ship in the Seabourn fleet, known for its elegant decor and luxurious amenities. This ship offers a range of dining options, including a steakhouse, an Italian restaurant, and a seafood bar, as well as a range of entertainment options, such as a theater and a spa. The Seabourn Odyssey also has a large fitness center and a variety of activities for children and families.
For those who prefer a more intimate setting, the Seabourn Legend is a smaller ship in the Seabourn fleet that offers a more personalized experience. This ship has just 104 staterooms and can accommodate up to 208 guests, making it a great option for travelers who prefer a smaller ship atmosphere. The Seabourn Legend offers a range of dining options, as well as a theater and a casino.
Other ships in the Seabourn fleet include the Seabourn Quest and the Seabourn Sojourn. Each ship has its own unique features and amenities, but all offer the same high level of service and attention to detail that Seabourn is known for.
One of the standout features of a Seabourn Cruise Line vacation is the company's commitment to providing immersive and authentic experiences in the destinations it visits. Seabourn offers a range of shore excursions that allow guests to explore the local culture and attractions, from culinary tours to historical walking tours.
Overall, Seabourn Cruise Line's fleet of ships offers travelers a range of options and experiences, from large and luxurious to intimate and personalized. Whether you're looking for a romantic getaway, a family-friendly vacation, or a fun-filled adventure, there's a Seabourn Cruise Line ship that is sure to meet your needs and exceed your expectations.
Seabourn Cruise Line Ships:
Seabourn Encore
Seabourn Odyssey
Seabourn Ovation
Seabourn Quest
Seabourn Sojourn
********************
Are you ready to book your next vacation? Book with Vacation Outlet for great fares and valuable benefits! You get more when you book with us instead of booking directly with the cruise line. We give you our exclusive bonus offers, plus all qualifying cruise line offers, plus all of the cruise line loyalty program benefits.
Call 1-800-TAKE-Off | 1-800-825-3633 or book online at Vacation Outlet today.