In the past, if you were to cruise alone, you had two options: find a traveling companion or pay a "single supplement fee", which travelers pay the average double cruise fare. Although you would be in a double-occupancy room, you would only pay single taxes but the full double fare. Thankfully, solo travel is one of the fastest growing trends in the cruise industry, giving more opportunities to book solo rooms.
How do I know a studio cabin is for me?
If you don't need a lot of space, these cabins may be for you. The size of studio cabins can be as small as 100 square feet, compared to Oceanview and balcony cabins on mainstream cruise lines are typically 150 - 200 square feet.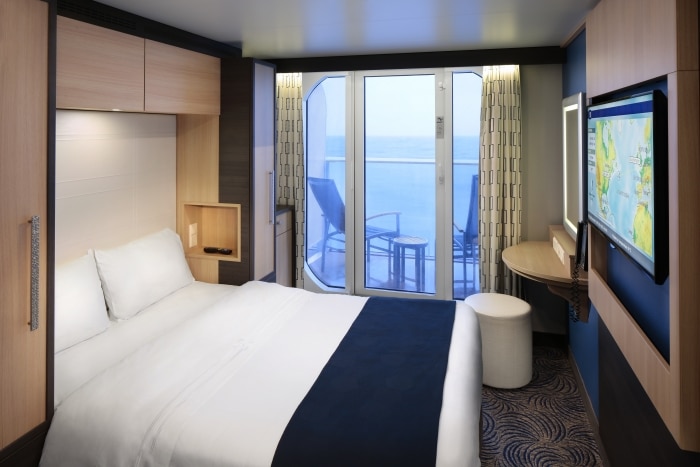 Is it cheaper to book a studio cabin?
Strangely enough, studio cabins are not always the cheapest option for solo travelers, so it's worth comparing the price of a studio cabin to against a standard stateroom with the single supplement. Some cruise lines will wave or reduce the single supplement, whereas others give onboard perks that make the cost worthwhile. Perks could include singles only group of rooms or meeting area that is only accessible by the solo room key.
What options are available to meet other solo travelers?
There are many ways to travel single and have the best time with others. Unless you're cruising solo to get away from people, here are some suggestions for mixing and mingling with other single solo travelers.
Connect with cruisers before your cruise - Sign-up for the Cruiseline.com's shipmate app and use roll call to see who you are sailing with and begin chatting to make friends. Using this app you would be able to access your itinerary, shore excursions, deck maps, and share photos to name a few options.
Activities - Many cruise lines will help introduce other solo travelers with scheduled solo events that usually scheduled the first meeting not long after departure. That will give you the opportunity to find others who like the same things as you early in the vacation. Take part in scheduled onboard activities that you find interesting and you may find a shipmate who shares the same interest as you do. Have a blast testing your wits at trivia, singing karaoke, sign up for an onboard class, or even participating in silly pool deck competitions. You never know you may find another solo passenger to travel with on your next adventure.
Choose compatible dinner partners. If you opt for traditional onboard dining with an assigned dining time and table, you'll be seeing your dinner companions every night. If your original dinner partners are not who you want to spend time with, do not be shy about asking a maitre d' for a new table. It will be a good idea to request to be seated with other solo cruisers.
Take the ship's shore excursions. This is a favorite tried-and-true way to meet others; the wackier the excursion, the more likely there will be a bonding opportunity.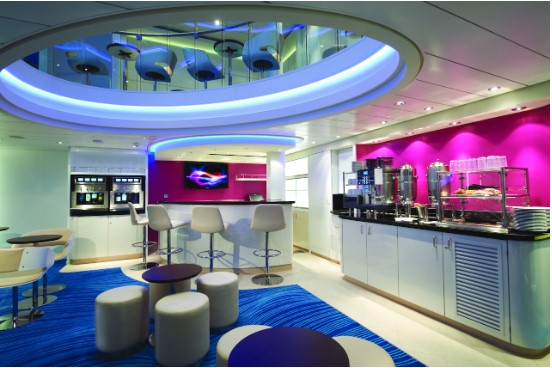 ********************
Are you ready to book your next vacation? Book with Vacation Outlet for great fares and valuable benefits! You get more when you book with us instead of booking directly with the cruise line. We give you our exclusive bonus offers, plus all qualifying cruise line offers, plus all of the cruise line loyalty program benefits.
Call 1-800-TAKE-Off | 1-800-825-3633 or book online at Vacation Outlet today.